Vision
To create good quality engineers using high creativity technical enhanced from the region to the country.
Quality Objectives
According to technological of TU (Sagaing) Quality Policy Standards ISO 9001-2008, to Achieve at Least 75% Success rate for Undergraduate students.
Mission
To Provide effective etching in combination with practical skills.
To strive for systematic and effective research innovations such as research and Projects.
To improve the quality of the students by studying in connection with industrial manufacturing and inviting experts form inside and outside the country to hold the seminar and workshop.
Action Plan
To be develop the skills of teaching staff.
To teach and train with the student center teaching method which make the learner more intrusting in.
To teach the theory and practical until reach the applicable level.
To hold the seminars and workshops intend the development of knowledge inviting the professionals from national and international.
To make the students internship and field trip to industrials
Motto
"Qualified mechanical skill towards developments"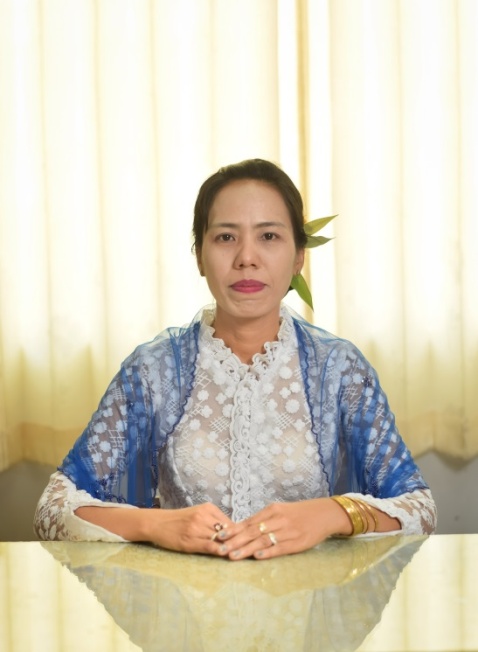 Teachers of Mechanical Enginering Department

Teachers of Mechanical Enginering Department

Teachers of Mechanical Enginering Department

Teachers of Mechanical Enginering Department
Sr
Name
Rank
Email
Phone No
1
Dr.EiEiThar
Professor
eieithar93@gmail.com
09-256103917
2
Dr.LaPyae
Associate professor
aphoochit@gmail.com
09-767816161
3
U Zaw Moe Htet
Associate professor
zawmoehtet2008@gmail.com
09-43119310
4
U PaukPauk,
Associate professor
kopaukgyi@gmail.com
09-260358114
5
Dr. Aye Mya Maw
lecturer
mohgreen@gmail.com
09-2052772
6
Daw Ei Ei Myat
lecturer
shweguegue.
eieimyat@gmail.com
09-400405573
7
Daw War War Nwe
lecturer
warwarwarnwe597@gmail.com
09-43188128
8
Daw Lwin Lwin Oo
lecturer
lwinlwinoo.yt@gmail.com
09-5195139
9
Daw Ei Ei Khin
lecturer
eieikhin.tu@gmail.com
09-400524946
10
DawThetThet New
lecturer
thetthetnwe.sk@gmail.com
09-5059765
11
Daw Chaw Su Swe
lecturer
dawchawsuswe@gmail.com
09-401571401
12
U Zaw Hein Aung
lecturer
zawheinaung09@gmail.com
09-444037427
13
U Soe Thu
lecturer
soethugyi@gmail.com
09-257272223
14
DawThiriZin
Assistant lecturer
thirizin1987@gmail.com
09-899981442
15
DawOhnOhn Than
Assistant lecturer
Orchidphyu630@gmail.com
09-402644295
16
Daw Zin Mar New
Assistant lecturer
87zinmarnwe@gmail.com
09-767576383
17
DawZin Mar Oo
Assistant lecturer
zinmaroo.zmomdl@gmail.com
09-797462776
18
U SoeNaing
Assistant lecturer
usoen@gmail.com
09-400411726
19
Daw Kyi Aung
Assistant lecturer
kyikyiag182@gmail.com
09-781161465
20
Daw NalarKo
Assistant lecturer
nilarko.mech@gmail.com
09-402576452
21
Daw Khin Saw Win
Assistant lecturer
khinsawwin22497@gmail.com
09-975122497
22
DawThwe Thwe Kyaw
Tutor
thwethwe805@gmail.com
09-402597394
23
Daw Theingi Min Sin
Tutor
tgvanda32@gmail.com
09-797593507
24
DawThweThweHnin
lab assistant
thwethwehnin2020@gmail.com
09-974334272